Cowal is the perfect location for a self catering holiday
Our self-catering holiday cottages are located in the Cowal Peninsula, one of the most unspoiled and beautiful natural environments in Europe, rich in history, culture and wildlife. It feels like another world, and yet it is only an hour from Glasgow.
The Cowal Peninsula is a delightful part of Scotland bordered on three sides by sea lochs and to the north by the Arrochar Alps. It has its own unique landscape and history and an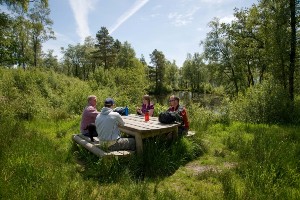 unspoiled natural environment. A stay in Stronchullin Cottages is an ideal escape from the outside world with many activities to choose from for a perfect holiday and with the town of Dunoon with a further selection of facilities only a few miles away.
Amazing Wildlife
The natural environment of Cowal is superb, it is beautiful to simply soak in but it is also the place to find wildlife in plenty, from red squirrels and red deer in the woods to porpoises, dolphins and basking sharks in the lochs. Bird life is everywhere because of the wide range of different habitats.
Needless to say Cowal is hugely inspirational to creative artists and craftspeople and there is a lively arts scene with many artists choosing to locate here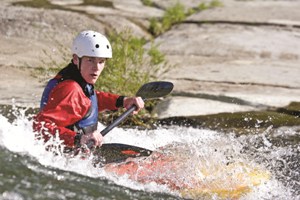 Outdoor activity is easily found, from sailing & kayaking on the sheltered waters to cycling and walking in the woods. Golf, horseriding, fishing and are all available. Cowal is also the place for adventure sports including gorge walking , mountain biking, rock climbing and abseiling as well as quad biking, archery, clay shooting
For anyone who is passionate about food, Cowal offers the best of fresh, local produce, from the seafood caught daily, to the local organic beef, poultry, game, lamb and free range eggs. Buy it and cook it yourself or have a great night out in a choice of restaurants. But if you decide a takeaway is just what you need, there is a great choice there too, especially the local fish and chips!